Michael Cleary - Guitar, Vocals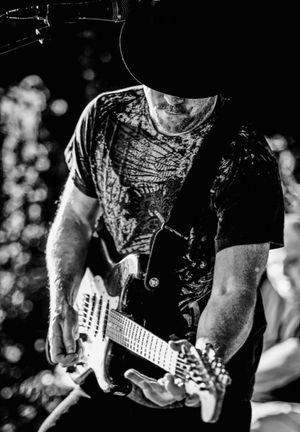 Michael Cleary

Singer, songwriter, producer and guitarist extraordinaire Michael Cleary has been performing and making music for 30 years. He studied music theory, improvisation and music engineering at Berklee and Wesleyan and has taught guitar to hundreds of studen

ts. Vin Delaria describes him this way; "Like Count Basie, he puts together the best and brightest musicians around and lets them loose in a format where they can shine".
© 2012 Mike Marques Photography LLC
Zach Vetter - Guitar, Vocals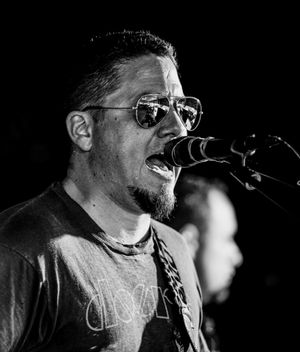 Zack Vetter A self taught guitar/songwriter, Zach definitely does things his own way! Upon graduating high school, formed Carfax Abby, a popular Manchester band. This power trio lasted 11 yrs, released 2 records and later disbanded in 2003...Along w/bass player Jeff Belcher from Carfax, he formed Jive Miguel, a 5 piece band (w sax) and had a great 5 yr run playing popular venues along w both casinos. In Zachs own words "I sat around writing songs for 2 yrs, got tired of that, checked out craigslist (last ditch effort) and found the Cleary family!"
He's fit in quite well taking over drinking duties from the rest, lead and harmony vox as well as single note muted dunk dunk dunk lines, voice box solos (do you feeeeeel?) and administers amplifier beatings regularly....did I mention he sings like an angel?

© 2012 Mike Marques Photography LLC
Vince Delaria - Keyboard, Vocals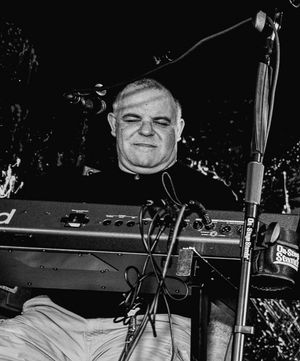 Vince (Vincenzo) Delaria  plays organ, piano, clavinet and whatever other sounds help to color the MCB sound.  Vin is a strong supporting player with big ears who always is thinking out of the box trying to coax the most out of the music.  Also, a strong soloist, his pianistic style runs the gammut from the funky jazz of Joe Sample to the foot-stompin' rock of Nicky Hopkins and Chuck Leavell, while on organ there's a little bit of Jimmy Smith, Greg Rolie and everything in-between.  Vin has toured the US and Canada extensively both as a musical director and sideman and has appeared on recordings by The Hornets, Joe Flood and, of course, MCB. 
© 2012 Mike Marques Photography LLC
Jedd Chlebowski - Bass Guitar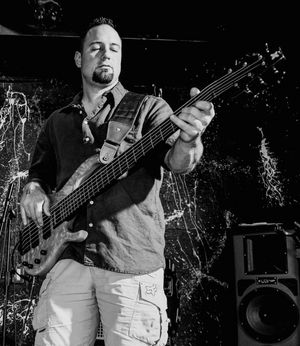 Jedd Chlebowski  Jedd has been playing bass for over 20 years. He studied music at the University of Bridgeport and received his master's degree in classical performance on upright bass from UCONN.
Jedd has recorded, gigged and toured with rock, jazz, orchestral groups and musicals all over America and Europe.  He has also performed at events for Ivana Trump, Robin Leach and Hillary Clinton.  In recent years, he has been both a permanent and substitute bassist with countless jazz and rock groups performing from New Jersey through Maine.  In the Michael Cleary Band he is very happy to have found a steady home with such a talented group of musicians
© 2012 Mike Marques Photography LLC