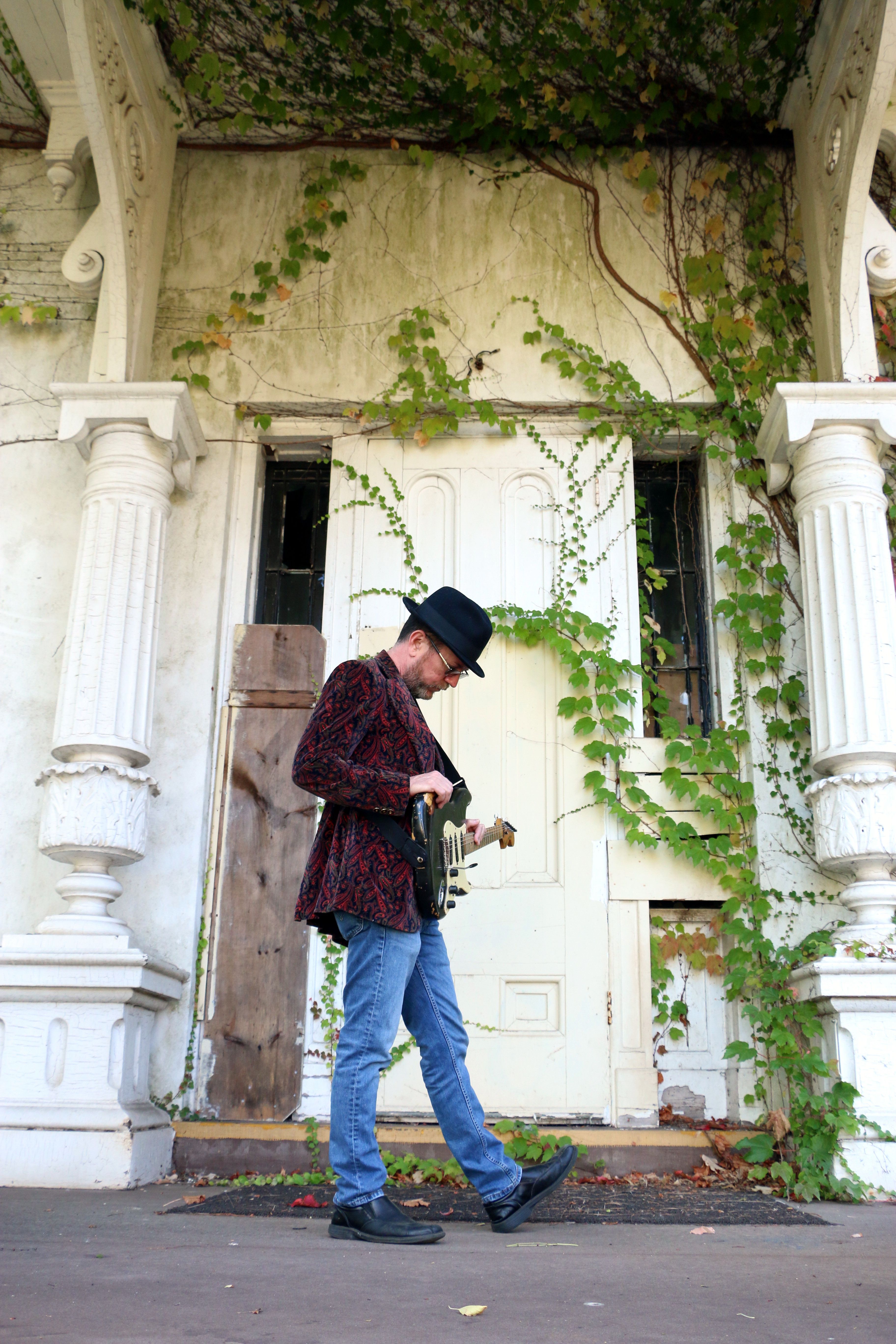 It's here! MICHAEL CLEARY Last Man Standing
Michael Cleary has been performing with his award-winning Michael Cleary Band for nearly thirty years. During that time they have released six acclaimed albums. Cleary spent the end of last year and the beginning of 2020 writing songs for a planned solo release with special guests that was supposed to start production in March, but then Covid hit and everything changed. Michael then came up with plan B and decided to tap into the technology available and enlisted some top players from the New England area to provide recorded tracks remotely.
Michael first reached out to Rob Griffith from the band Bronze Radio Return, who provided all of the drum tracks and drum programming. Jeff Belcher from Autumn Mode and John Mayock And The Homesteaders provided Bass on two tunes. Glen Nelson from Flipper Dave played B3 on three tracks. Bobby Pickett from Creamery Station played violin on the title track, Lee Sylvestre of Auburn Mode and formerly of MCB contributed background vocals on "The Burden" and MC did the rest.
Last Man Standing's eleven songs cover the gamut of emotions that folks are feeling at this time from the desire to get away from it all in "Would Ya" to the feelings of desperation in "World On Fire." Themes of love are reflected on in "Lovin U Just Might", "Wheel In Motion," "Truest Love" and "Just A Wave." The back half of the album takes us on a trip thru the mind of a deity in "Turn To Love," acceptance of ourselves in "Road Your On Now," and the wishes of a dying man in "I Don't Mind Dyin." The album closes with a question about where we are now and where we go from here in the poignant "The Burden," leading into the final track "Last Man Standing."
This album is the culmination of a lifetime of music and is being hailed as Michael Cleary's best work to date. Mastered with care by Dana White (Jimmy Eat World, Trey Anastasio, 3 Doors Down) at Specialized Mastering, this is a carefully crafted and lovingly produced effort that calls for repeated listening.
Special shout outs to Brian MacDonald for being co-writer on "Wheel In Motion", "Just A Wave", and "World On Fire". Lisa Sanchez Gonzalez of LSG Original Photography for her great shots, and Frank Grande for pulling together the fabulous CD design.
Click here to listen and purchase
The Michael Cleary band is a Hartford institution. They are celebrating their 29th year of making original Groove/Funk/Rock music with a twist. In 2014 MCB took home the award for Best Jam Band in the Ct Music awards. In 2009 MCB was voted Best Jam Band in the Hartford Advocate Readers poll and they are previous winners in the Best Rock and Best Blues category
 They have played with Tower of Power, Little feat, Average White Band, Joan Osbourne, Peter Wolf, NRBQ and countless other regional and national act
 Their shows have been described as great songs, monstrous solos, epic jams, and funky grooves. All in all a diverse, joyous musical stew played and sung by talented musicians who love what they do.
Welcome to the MCB website!
Please take a look around.  Listen to some of our tunes, check out some pictures, follow our social media links or sign our mailing list!
Previous events
Admission
$7 Members
$12 non-Members
Cash bar: $4 well drinks, $6 calls, and $8 top shelf